A "GREEN" policy for our campsites is pursued for, of course, firstly environmental reasons, but we also believe that Israel should, in accordance with prophecy, start to lead the nations in all fields, including renewable energy.
In line with the mission of Holy Land Inc. to help with the restoration of Israel, we therefore intend to do our bit and renewable energy projects have become a foremost priority. And what better way than to incorporate experiments with renewable energy into campsite development. In our vision green campsites will become green villages.
Literature about alternative fuels can be found at our Environment website. Another facet of our green crusade is also reflected at the site, namely to discourage excessive printing by promoting paperless systems and dealing with documents in digitized format. Where paper is the better option, however, as with dealing with garbage, it will be what we'll use exclusively at our campsites - non of this modern culture of packaging garbage in environmentally unfriendly plastic. No plastic bottles will be found in our garbage either; all bottles, glass and plastic, will go to recycling containers. Holy Land Inc. might even get involved in the processing of recycled plastic containers, which will provide employment and enable growth of campsites into permanent villages. Similarly, renewable energy projects and running of installations could also provide employment.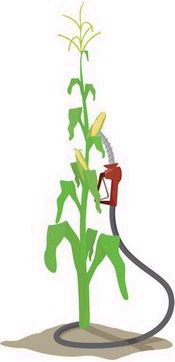 See: Gas sippers stretch
your driving dollar
28 April 2006